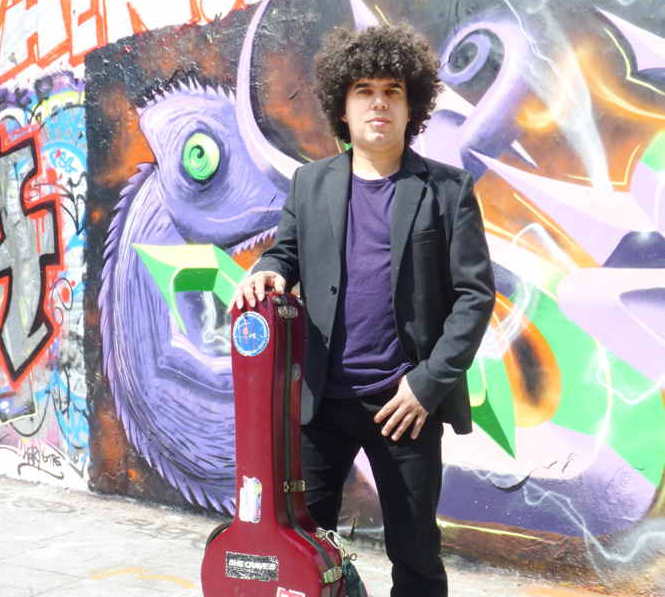 Judicaël Perroy is widely known as an extraordinary virtuoso classical guitarist and musician with several prizes to his credit. In 1997 he captured the prestigious first prize of the 15th Guitar Foundation of America International Competition and Convention awarding him tour of the United States and Canada with more than sixty concerts and master classes.
​
Born in 1973 in Paris, he began playing the guitar at age 7 attending the Conservatoire Municipal Inter-districts of Paris. At age 11, he performed as soloist in two concertos by Vivaldi with Ensemble Instrumental du Mans, under the direction of André Girard and continued his musical studies with Roberto Aussel and Daniel Lavialle. In 1994, he received Licence de Concert from Ecole Normale de Musique in Paris from Alberto Ponce's class.
​
Judicaël's current discography includes eight albums and one DVD. In addition, Judicaël has given many concerts in France that have been broadcast live on France-Musique.
In great demand as a teacher, Judicaël is regularly invited to give master classes at many of the top conservatories and universities in the United States and abroad. His students have won several top prizes in regional, national and international competitions including Guitar Foundation of America, while emerging as mature and upcoming rising stars of classical guitar and international music scene. Mr. Perroy has held teaching positions at Ecole Nationale de Musique d'Aulnay-sous-Bois and Ecole Nationale de Musique Blanc-Mesnil (1995 to 2004). In the winter of 2000, he was chosen to substitute for the chair of guitar department, Steven Robinson, at Stetson University.
​In 2017, Judicaël was appointed to the faculty at the San Francisco Conservatory of Music.