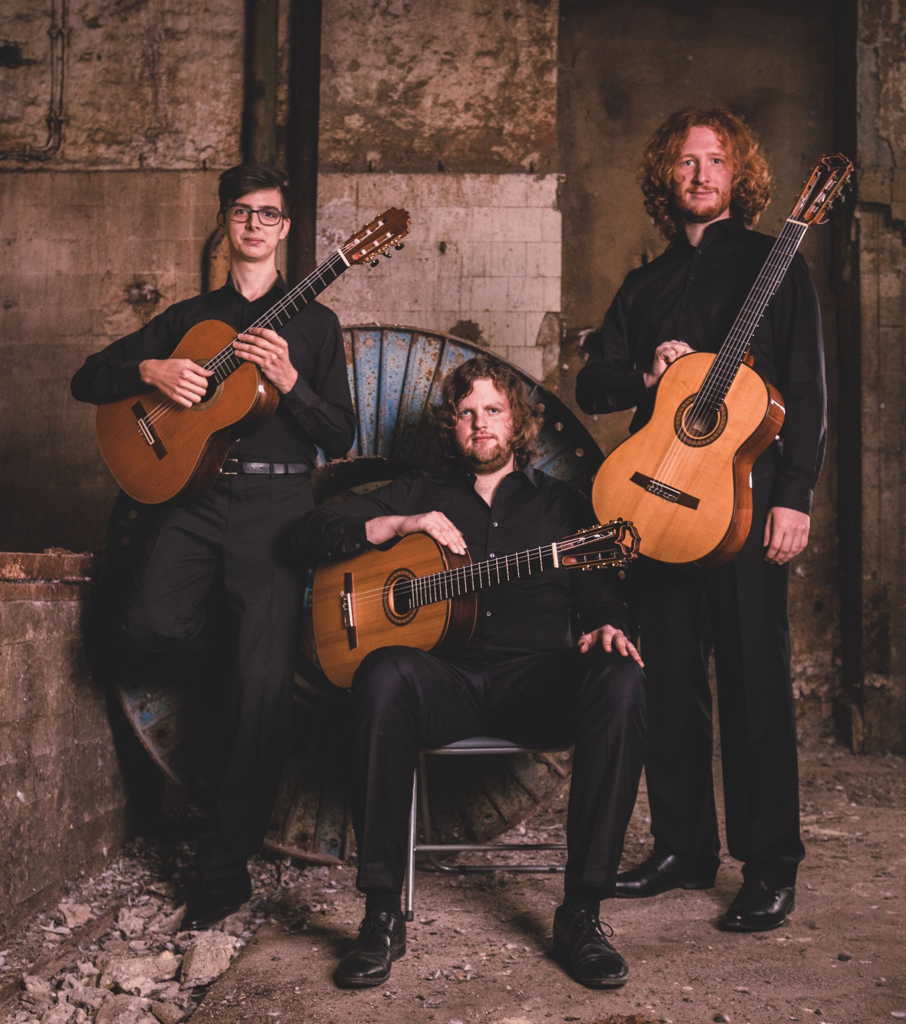 Tritonus Guitar Trio
Levente Molnár, Gergely Szurgyi and Bálint Varga are the members of the renowned Hungarian guitar trio. All three have studied with Ede Roth and received lessons in chambermusic from Balázs Arnóth of the University for Music in Győr. The Tritonus Guitar Trio won the 1st prize at the chambermusic competitions in Szeged, Győr and Bratislava and the audience prize at the international chambermusic competiton in Braga, Portugal. In 2018 the trio won the 2nd and one year later the 1st prize at the international ensemble competition of the Guitar Foundation of America. In 2018 the CD "DEBÜT" was published, in 2023 the three musicians released their second CD, the first recording worldwide of Johann Sebastian Bach's 15 symphonies and cantata BWV 29 for three guitars.
The Tritonus Trio aims at widening the repertoire for guitar, particularly by arranging and playing pieces, which could not yet be heard on three guitars and can make a larger audience enthusiastic about classical guitar music.