Concerts 2023

Reservation of tickets:
Stadtbüro der Nürtinger Zeitung – Am Obertor 15, 72622 Nürtingen
Tel: +49 (0)7022 9464-150 | +49 (0)7022 9464-151 | +49 (0)7022 9464-152 |
stadtbuero@ntz.de
Concert subscription: regular: 180 € | reduced: 90 €


The Festival at one glance
Saturday
29.
July
8 pm
K3N
Opening Concert: "Yesterday's Tomorrow"
A journey through cultures, countries and sounds for choir, guitars and kanun. With a world premiere of Alon Wallach for choir, guitar duo and kanun, a commissioned work by the Chilean composer Juan Antonio Sánchez for choir and guitar, as well as Sergio Assad's composition "Yesterday's Tomorrow" for choir and four guitars, musicians from different nations, cultures and religions unite. They bring music of various origins to the stage in intercultural dialogue for a future in peace: Duo KM, Duo Kaltchev, Muhittin Kemal, Nicolas Emilfork, Philharmonia Chor Reutlingen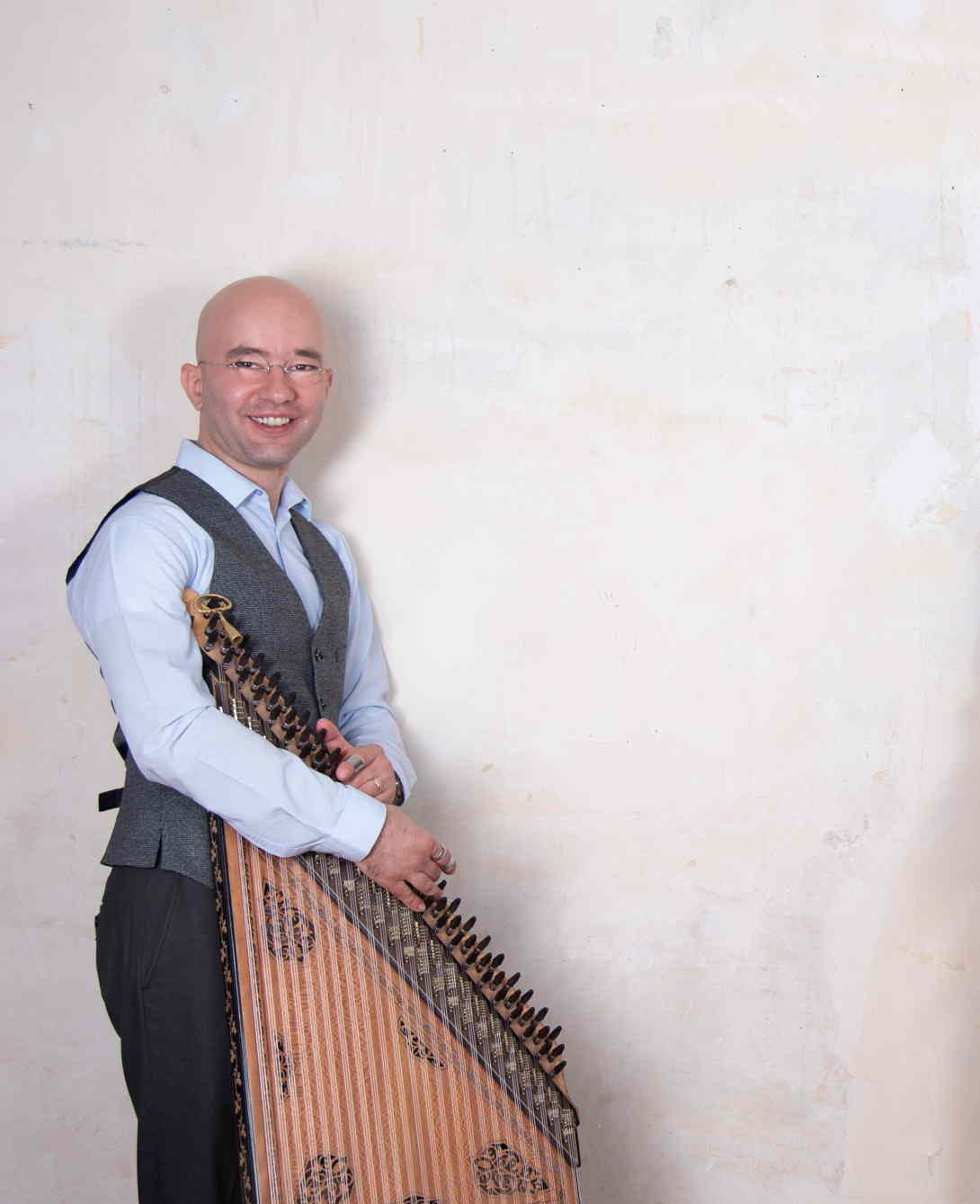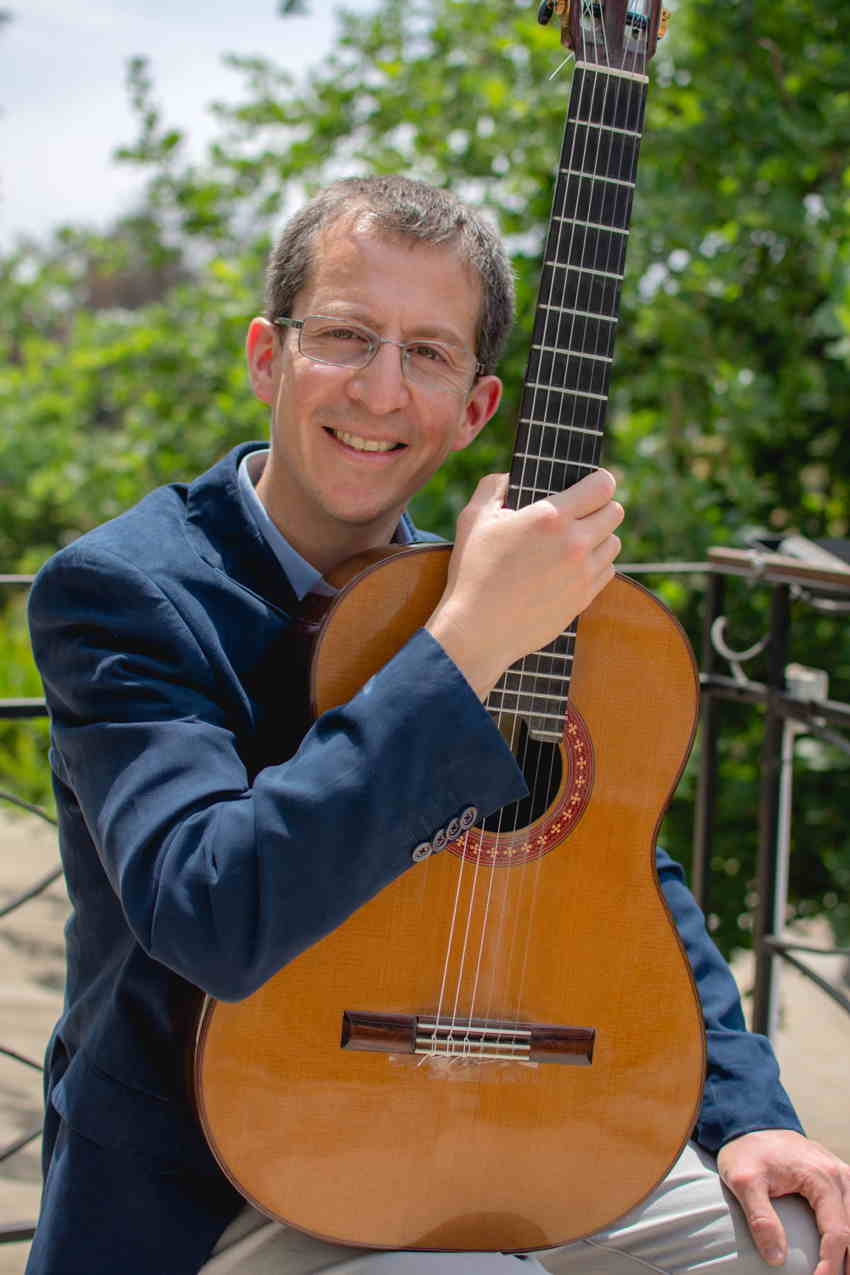 Kat. 1: 36 € | 26 €
Kat. 2: 27 € | 21 €
Sunday
30.
July
11 am
Kreuzkirche
Matinée: Nürtinger Gitarrenorchester
And once again, the Nürtingen Guitar Orchestra offers a world premiere as a highlight in its program. The orchestra, which has existed for over 20 years, brings together ambitious guitarists in the region and makes a valuable social contribution in the field of amateur music making.
free entry
Sunday
30.
July
3 pm
Kreuzkirche
Family Concert SCHWANENSEE with two Dancers and one Guitarist
Guitarist Roger Tristao Adao takes over the orchestral part and the two dancers Sophie Julie and Luana Pignato have developed their own choreographies for the most famous pieces from the Schwanensee Ballet. The plot is told with a wink in small scenes and important questions of life are considered: Why are there men and women at all? And what really is 'love' or 'jealousy'? For all curious people from the age of 5.
Family Card 30 €
16 € | 10 €
Sonntag
30.
July
8 pm
Kreuzkirche
Solo and Trio: Marcin Dylla | Tritonus Guitar Trio
Marcin Dylla is one of the great guitar virtuosos of his generation and is a sought-after lecturer as a professor at the Academy of Music in Münster. – The Hungarian-born Tritonus Guitar Trio inspires with temperament and precision and started an impressive career after winning the renowned GFA guitar competition in the USA.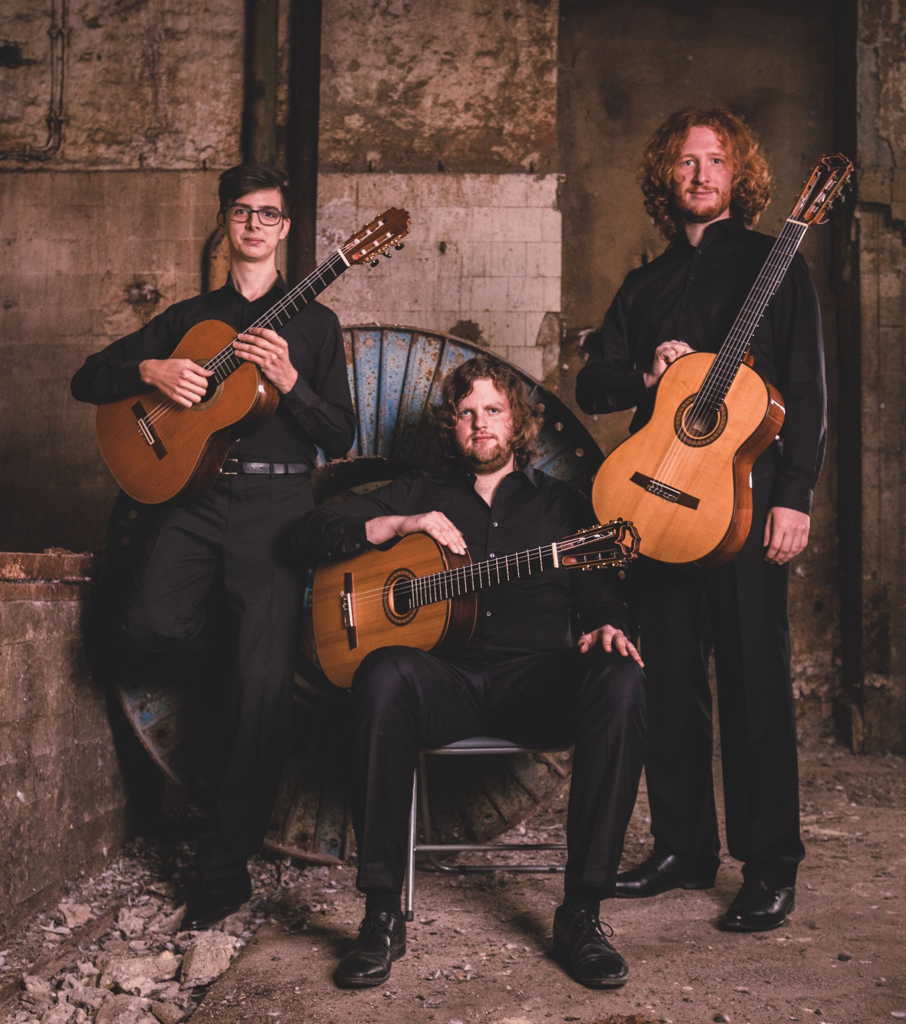 27 € / 20 €
Monday
31.
July
4 pm
Kreuzkirche
The winner of the European Guitar Award 2021 combines in his compositions different styles and impressions of his travels around the world. He develops new sound worlds and builds and recycles his own instruments. His compositions are published by Schott-Verlag.
16 € | 10 €
Monday
31.
July
8 pm
Kreuzkirche
Matthew McAllister | Duo Joncol
The Scottish guitarist plays the music of his homeland like no other. – Britta Schmitt and Carles Guisando devote themselves to the sounds of the Iberian Peninsula with original compositions and works by Spanish composers.
27 € | 20 €
Tuesday
1.
August
4 pm
Kreuzkirche
Youth Guitar Orchestra Baden-Württemberg
The 'Youth Guitar Orchestra' Baden-Württemberg (JGO), under the direction of Helmut Oesterreich and Christian Warnecke, has won the competition of the
Bundesmusikverband Chor & Orchester e.V.
in 2022 and tours the whole world with innovative programs and the support of the State Music Council.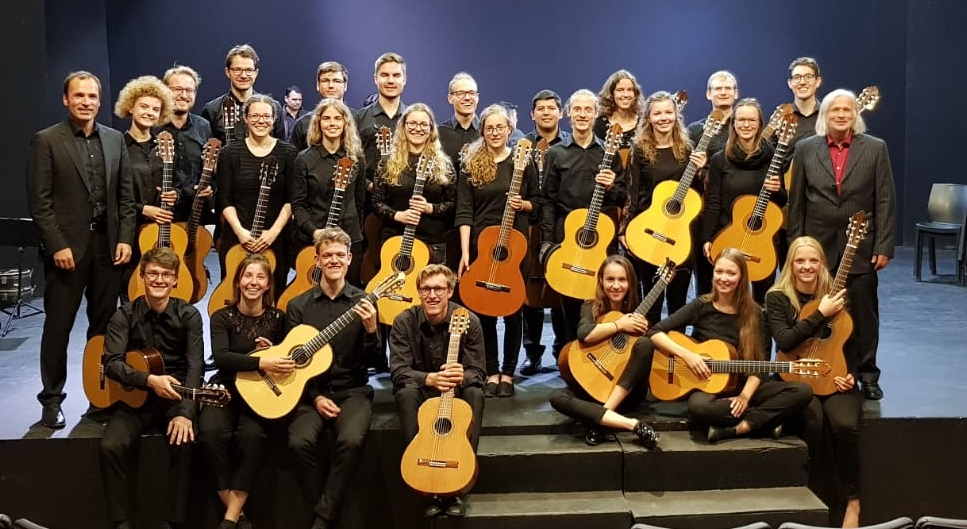 16 € | 10 €
Tuesday
1.
August
8 pm
Kreuzkirche
As one of the most successful guitarists of our time, he has inspired several generations of guitar players and, as a regular guest in Nürtingen, he has thrilled audiences again and again.

30 € | 22 €
Wednesday
2.
August
4 pm
Kreuzkirche
Students of the music academies Stuttgart and Saarbrücken invite you to a special project of musical cooperation.

16 € | 10 €
Wednesday
2.
August
8 pm
Kreuzkirche
Double Concert: Io Yamada | Duo Lessing and Monno
Io Yamada is the winner and audience prize winner of the International Guitar Competition of the Nürtingen Guitar Festival 2021. We look forward to welcoming him back to our stage. – In the second part of the concert we hear two great and renowned musicians in a duo! Johannes Monno (guitar) and Kolja Lessing (violin) are both professors at the HMDK Stuttgart and internationally acclaimed soloists and chamber musicians.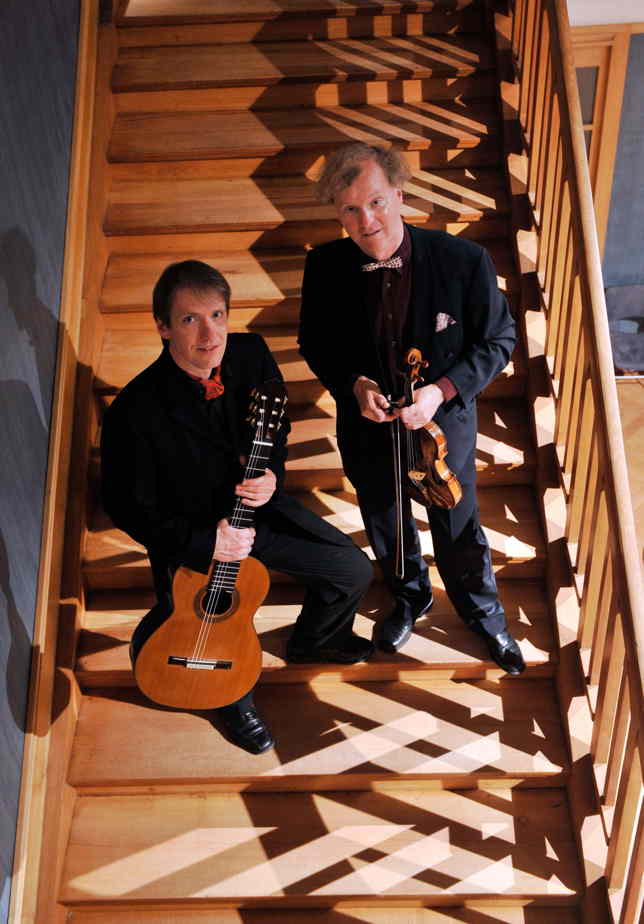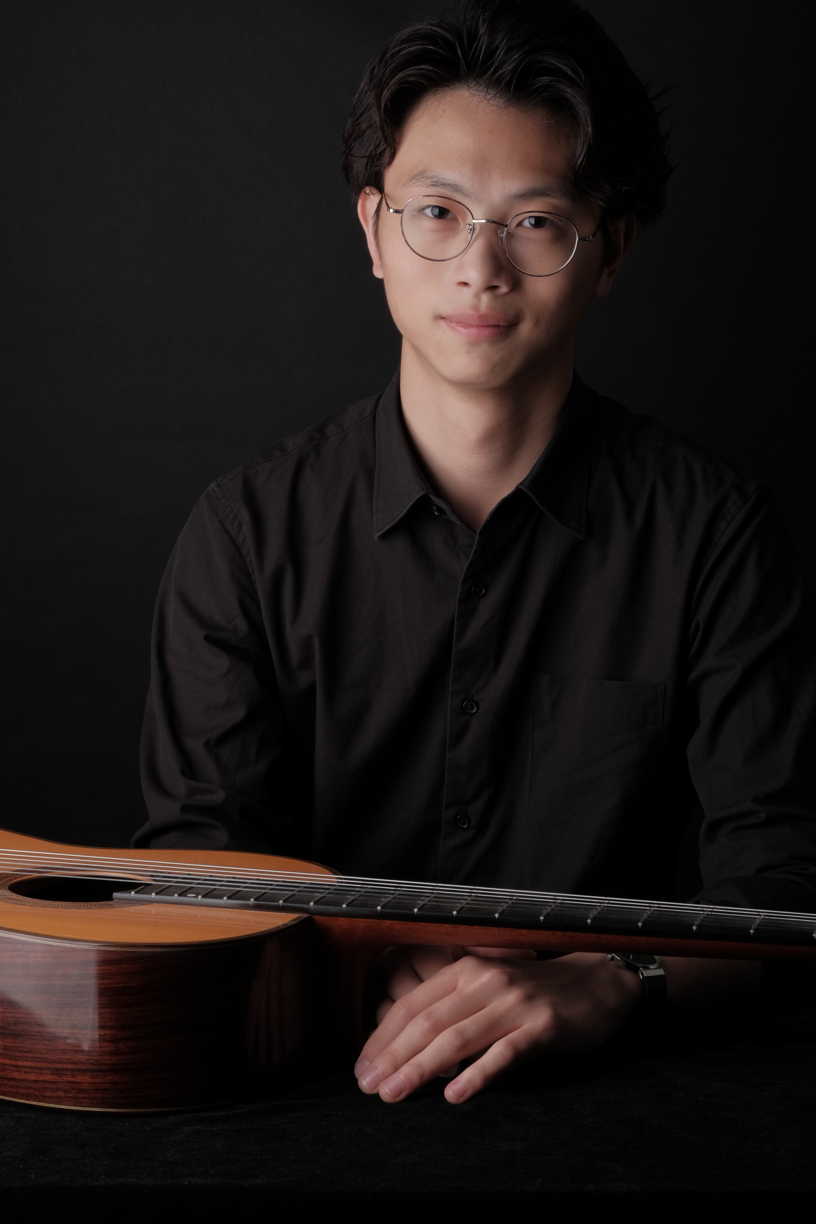 27 € | 20 €
Thursday
3.
August
8 pm
Kreuzkirche
Double Concert: Goran Krivokapic | George Dimitrov
We are looking forward to the concert of the winner of the 1. European Bach Guitar Award 2022, at which George Dimitrov thrilled the jury with his outstanding interpretations and finest sound nuances. – Goran Krivokapic sets new standards with technical virtuosity and characteristic interpretations of old and new repertoires and is one of the leading guitarists of his generation.

27 € | 20 €
Friday
4.
August
4 pm
Kreuzkirche
Michael Langer is known for his special style combining Pop Music, Classic, Jazz and Latin in an exceptional way.

16 € | 10 €
Friday
4.
August
8 pm
Kreuzkirche
Double Concert Jonas Khalil | Roman Viazovskiy
The Ukrainian musician Roman Viazovskiy is an outstanding guitarist and successful pedagogue. "It seems impossible to escape the charm of his interpretations. The degree of perfection with which Viazovskiy plays is unparallelled." (Akustik Gitarre 1/2007). – The Stuttgart concert guitarist Jonas Khalil studied in Karlsruhe, Darmstadt, Stuttgart and Salzburg. In 2016 he released his CD premiere with "Debut" on the hänssler CLASSIC label, on which the follow-up CD "Kharacter" was released in 2020. In addition to his solo concert activities, he is a chamber musician (including in various settings with musicians from the Stuttgart State Orchestra) and has regular engagements in the field of music theater.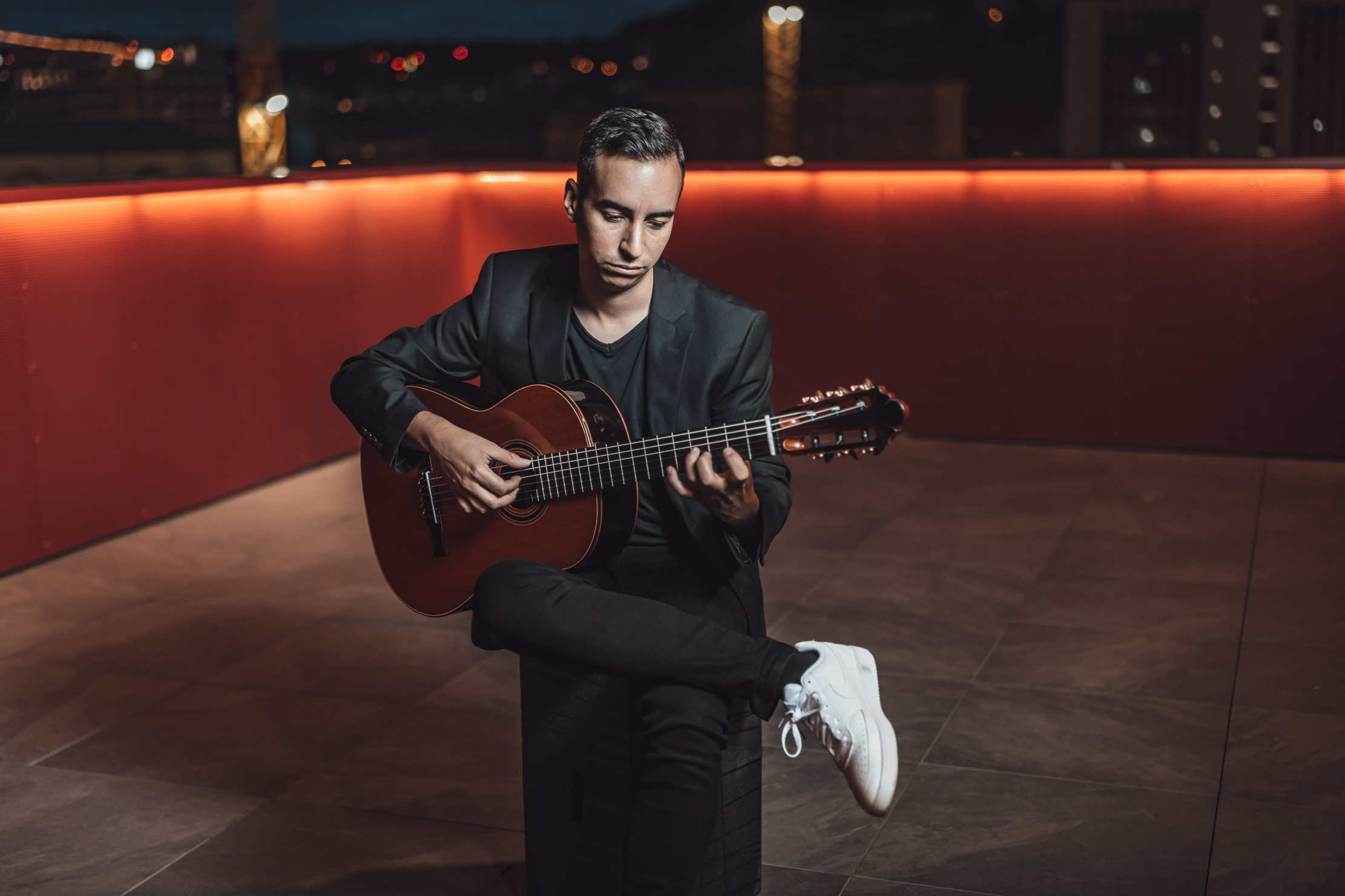 27 € | 20 €
Friday
4.
August
11 pm
Kreuzkirche
Midnight Concert: Johannes Tonio Kreusch – "Siddharta"
Johannes Tonio Kreusch, one of the "most creative classical guitarists of today" (Akustik Gitarre) will bring sound to Hermann Hesse's literary masterpiece "Siddharta" in a musical suite for solo guitar.

16€ | 10€
Saturday
5.
August
2 pm
Kreuzkirche
Concert: Festival-Ensemble
The Festival Ensemble under the direction of Helmut Oesterreich und Mandy Bahle at the International Guitar Festival Nuertingen 2018.

free entry
Saturday
5.
August
8 pm
K3N
Final Concert: Rafael Cortes Flamenco Evening
The Master of Flameno, who already could be heard with the "Fantastischen 4" (Fantastic 4), comes to us in Nuertingen accompanied by guitars, singing, dance and percussion.

Kat. 1: 36 € | 26 €
Kat. 2: 27 € | 21 €